Zip files content : Two DLL files (Grey and Dark skin) with Manual/Help files and presets file.
This file has been scanned for viruses and malware.
This software is fully functionnal and has no restrictions. If you like it please support us and make a donation.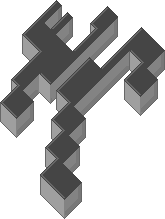 IntelliCrusher
IntelliCrusher is a bitcrusher and a samplerate reducer. It is intelligent because it can be modulated by different envelopes like volume, pitch, LFO and Gate, and even by MIDI with an Arpeggiator. LFO and Gate can also be modulated by pitch tracking of the incoming audio signal.
The Intellicrusher is coupled to an amplifier with plenty of drive, a nice filter to round things up or make them dirty and a waveshaper at the end of the path to either embellish or completely destroy your signal according to your wishes.
This plugin is capable of producing a wide range of sounds from smooth modulation to glitchy soundscapes to heavy and raw distortions. In Stereo and mono.
Oh and its free.

Features :
Controls for Bit, Samplerate, Quantize and Smooth
Modulation controlled by :

Volume envelopes
Pitch envelopes
LFO (Oscillator)
Audio triggered gate
Pitch tracking on the LFO and Gate
MIDI with Arpeggiator

Pre input Amplifier.
Filter (LP, HP, BP, Notch).
Waveshaper with 17 different shapes.

Disclaimer :
This software is provided "as-is", without any express or implied warranty. In no event will the author be held liable for any damages arising from the use of this software.
This product and the author are in no way associated or affiliated or endorsed with/by Mattel, Inc. or the Intellivision brand. All the images displayed on this page are original creations inspired by the Intellivision.
©2014 jmt musical tools